"Invest in the future by strengthening our foundation."
We will accomplish our goal through:
Renewing our Faith – Commitment – Stewardship – Teaching – Fellowship –
Communication – Shepherding our "Lost Sheep" – Bringing People to God Through all of the Church's doors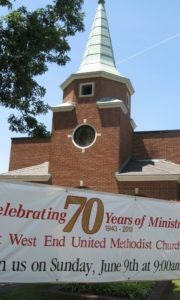 History of
West End United
This church was established in the West End section of Portsmouth in February 1942 in the midst of World War II by approximately 15 families. They first met in the Westhaven Community Hall on March 15, 1942. By April 5, 1942 (Easter Sunday) they had their first preaching service with 41 persons present.
About Pastor Camille Pentsil
Pastor, Rev. Camille Pentsil
The Rev. Camille Pentsil answered a call to ministry at Greater Bethel African Methodist Episcopal Church in Phoenix in 2002. She earned a Masters of Divinity degree from Fuller Theological Seminary in 2008. She was received into full membership by the Desert Southwest Conference of the United Methodist Church in 2014.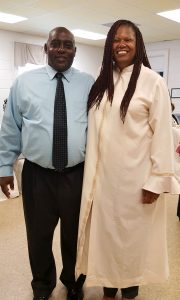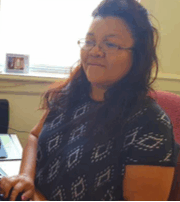 Administrative Assistant
My name is Suchada Harris, but everyone calls me Sue. I was born in Thailand and have been in the states since the tender age of 3. I was saved at the age of 10 while my family was stationed in Spain and am grateful to be a child of the one true God. I graduated high school from Denbigh Baptist Christian School in Newport News, Va. I am a military "brat" as well as military spouse. My husband and I met in college. Military life is all we know and we have had the privilege of living in many different places. We were married in 1993 and are blessed to have 2 amazing boys. Our older son, Zachary, will be working at the NN shipyard as a welder very soon. Sammy, our youngest just finished 8th grade and has been a skilled soccer player since he was in kindergarten.
In 2015, we returned home to VA after my husband retired from the USAF. He now works at Huntington Ingalls as a Quality Analyst. In 2009, I made the decision to become a "stay at home mom" so that I could be both mom & dad to my boys during my husband's deployments. Trust me, when I say that I was busier as a stay at home mom than when I worked outside of the home. Although I've had many jobs ranging from Jr. Manager at DQ to Assistant Site Coordinator for multiple school sites with afterschool programs, no job was more important to me than being a mom to my boys!! During my time working from home, I was able to go on every field trip, volunteer for everything I could possibly do, work as the treasurer for my sons Pack/Troop in Cub Scouts and even start a homeless ministry while we were stationed at Nellis AFB, NV. God has been truly good to our family. I'm so blessed that West End UMC (soon to be Crossroads) has welcomed me with open arms. Stop by and say "hello" if you are ever in the office Mon-Fri.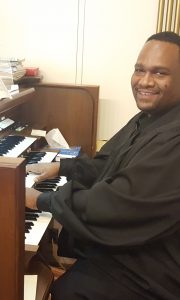 Music Director
Dr. Harlan Zackery, Jr., is Music Director at Crossroads United Methodist Church and Director of Choral Activities and conductor of the Concert Choir at Norfolk State University. He completed the Bachelor of Music degree in music education, cum laude, as well as the Master of Music in choral conducting at the University of North Carolina at Greensboro, where he was a 2004 winner of the UNCG Conducting Competition. He received his Doctor of Musical Arts degree from the University of Southern Mississippi. Zackery has taught band and chorus in middle and elementary schools in North Carolina. In addition, he has served as assistant director of the Durham Youth Symphony. He has taught on the music faculties of Winston-Salem Bible College, the North Carolina School of the Arts and Jackson State University. He has performed throughout the United States, Europe, Mexico and Canada as a piano soloist, accompanist, conductor and clinician. Dr. Zackery has also been extensively involved in music ministry, having served churches in Henderson, NC, Greensboro, NC, Jackson, MS and Meridian, MS. In 2012, Zackery, along with Dr. D. Royce Boyer, co-founded the Jackson Metro Male Chorus, a skillful group of male singers of all ages, residing in the metro-Jackson area. He has also served as accompanist and assistant artistic director for the Jackson Choral Society and the Mississippi Chorus. Dr. Zackery is a member of Phi Mu Alpha Sinfonia music fraternity, and Pi Kappa Lambda music honor fraternity.
Photo Gallery
West End United loves our church family and loves to share our events with everyone.
Look at our fun times with our community.